Patrick McGill, Associate Counsellor
Patrick is accepting new clients.
---
In person sessions
New Westminster: Monday 12:00pm – 8:00pm
North Vancouver: Wednesday 12:00pm – 8:00pm
Exact schedule in each location will vary according to clients' requests.
---
Online sessions
Monday – Friday: 12:00pm – 8:00pm
Sessions Types: Individuals, Couples, Teens 12yrs+
---
Patrick McGill (he/him) is a Registered Therapeutic Counsellor (RTC #2490) with the Association of Cooperative Counselling Therapists of Canada (ACCT). He is a graduate of Clearmind International Institute with a diploma in Transpersonal Therapeutic Counselling.
Patrick is a client-centered, experiential counsellor who takes an integrative approach to anxiety, stress, grief and loss, couples' issues, anger, and trauma. He has experience working with clients from diverse backgrounds as well as the LGBTQ2S+ community.
I've worked with individuals, families, couples, and youth. I have trained in Family Systems Theory, Accelerated Experiential Dynamic Psychotherapy (AEDP).
For 4 years I worked for Clearmind International Institute as Director of workshops where I support people in group work and students of the Counsellor Training Program, a 3-year counsellor training program, and as a facilitator.
I offer an open heart, compassion, and inquisitive mind in counselling to help identify where the struggles in life arise, in areas, patterns and dynamics that show up, where people get stuck, stuck on a loop that doesn't allow someone to live their life to the fullest.
About Myself
I was led into counselling in a large part from my own personal and family experiences. I had a feeling of wanting more, that I was just going through the motions of life, not being true to myself and my abilities. Lacking fulfillment, purpose, joy and expecting to find it from my family, relationships, friends, all while not giving it to myself. That brought me to take steps to discover and look at my life and who I wanted to be in it. I got support and started learning about grief, loss and change and how to deal, how to cope and feel and be me in all of it. Learning that each individual struggle is unique and sacred and that it cannot be rushed, and our bodies need to feel and learn our way through these experiences.
Treatment Philosophy
My vision is to support clients to discover their fullest potential, to believe in their abilities, to strengthen that self-trust and confidence in their lives. With that, they will be able to:
respond and remember the truth and trust in themselves when those struggles of life show up–love, loss, grief and change, and
express it in a healthy way, not holding on to it and have it negatively affect their relationship with themselves and the others around them, but
learn and have the tools to cope and express.
In counselling, we start to heal the beliefs that keep each and every one of us separate, and we walk towards intimacy and connection. In life, there is no guide or manual, therefore, sessions do not follow a prescribed formula–they are a process, and it is you that sets the curriculum and the pace. I am there to support and facilitate you reaching your goals.
In counselling, it is my belief that it is a process in which everyone needs to show up fully and be accountable for the success of their goals. And my commitment, to my clients and myself, is that them attaining their life's goals is as important to me as it is to them–that I'm here supporting them through their journey inward to a discovery of peace and freedom in their lives.
I believe that no one has to struggle alone, that one of the bravest things anyone can do is to reach out and ask for support around their struggles.
I offer a compassionate and non-judgmental presence that supports you in exploring what you need in order for you to expand and reclaim the past, and find your own direction from the inside. I'm here, being with you, when you feel you've reached your wall or edge.
Areas of Practice
Worry and Anxiety
Depression
Suicide and Crisis Intervention
Grief and Loss Counselling
Anger Management
Trauma and PTSD
Sexual Abuse/Rape
Family Counselling
Substance Abuse
Self-esteem Issues
Spiritual Crisis and Awakening
Relationship/Marriage/Couples Counselling
Approaches Used
Bowen's Family Systems Theory
Accelerated Experiential Dynamic Psychotherapy (AEDP)
Transpersonal Therapeutic Counselling
Attachment-Based Therapy
Mindfulness and Somatic Therapy
Gestalt Therapy
Mindfulness-Based Cognitive Therapy
Solution-Focused Therapy
Acceptance Therapy
Self-Compassion Therapy
Breathwork Therapy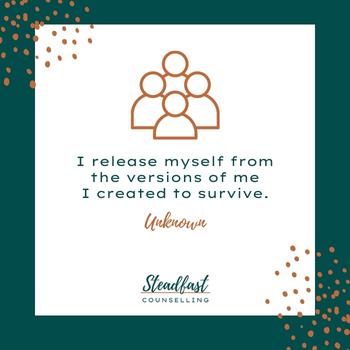 Education
Level 1 AEDP Therapist, AEDP Immersion, The AEDP Institute – 2022
AEDP for couples: Transforming Relationships through Healing Relational Deprivation and Trauma" David Mars – 2019
Polyamory – Couples and Family Dynamics with David Mars –  2019
Transpersonal Therapeutic Counsellor Training Program, Clearmind International – 2015-2018
Patrick McGill is a North Vancouver & New Westminster–based counsellor serving clients across the Lower Mainland and remotely online.