Even as some businesses and stores begin to re-open in British Columbia, across Canada, and in countries around the world, a sense of uncertainty continues. There are many questions that only time can answer.
Living in the midst of uncertainty can be uncomfortable. For many people the feeling of being unsettled, of not knowing, can be overwhelming. This can play out in different ways for different people. For some, it affects their focus and their ability to be productive.
In this 2-minute video, Steadfast Counsellor Nate Torhjelm shares a simple thing he did that helped to ground him and ease the struggle he was feeling during these uncertain times.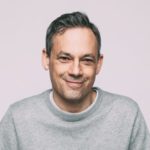 Nate Torhjelm is a Registered Therapeutic Counsellor (RTC #2443) with the Association of Cooperative Counselling Therapists of Canada (ACCT). He is a graduate of Clearmind International Institute with a diploma in Transpersonal Therapeutic Counselling.