7 Ways You Can Contribute to the Success of Your Counselling Journey
Life's been a struggle lately and you've made the decision to move forward with the help and support of a counsellor.  Maybe you are brand new to therapy and have no idea what to expect. Or, maybe you've done this before and now you're investing in further support and guidance.  No matter where you're coming from, these seven tips will help you make the most of your counseling journey together.
1. Get Comfortable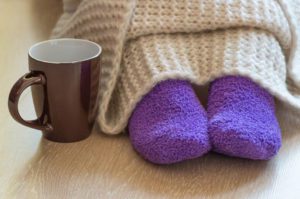 Have you ever noticed how when your belt is a little too tight, or your shoes are pinching your toes, it's hard to concentrate?  Being physically comfortable allows our bodies to relax.  Physical comfort lends itself to deeper emotional comfort, which is exactly what your counsellor wants for you.
Next session, allow yourself to get comfy – slip off your shoes, lean into the pillows, ask for a glass of water – and if it helps, turn off your phone.  This time is all about you – so make yourself comfortable, relax, and let go of discomforts and distractions while you focus on you.
2. Establish a Goal
Everyone enters counseling hoping for something – a better relationship with a partner, more self-confidence, ways to manage their anxiety, etc.   One way to jump start the therapy process, and get the most from your time, is to consider what you want help with and share that with your counselor.
Not sure where to start? Try writing down your thoughts in a journal.  You can begin by asking yourself, "What hurts the most right now?"  As you let yourself think on paper, your goal will likely reveal itself in your words.
3. Share the Details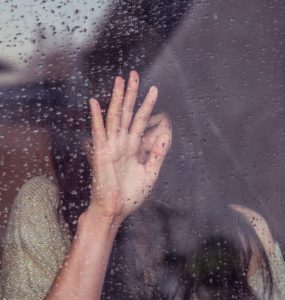 Talking to a stranger can feel uncomfortable.  Talking to a stranger about the things you choose not to share with anyone can be especially nerve-wracking.
But here is something you need to know — your counselor wants to hear what you have to say.
If you find yourself getting stuck about what to share and clamming up, share that with your counselor.  Sometimes the words "I feel stuck right now" can open the door to amazing insights and personal growth.
4. Be Honest
Often clients come to counseling to heal something that is hard to speak about.  These revelations can range from childhood abuse to relationship affairs – and everything in between.  Feeling safe with your counselor allows you to open up and take risks.
Sometimes honesty can feel like the biggest risk of all; especially if you haven't revealed your secret to anyone else.
The rewards for courageously taking the step to share honestly will be deeper and more meaningful counseling and the opportunity to heal what truly hurts – well worth the risk.
5. The Gift of Time
You know how sometimes, when you're having a great conversation with someone, the time just flies by? When things start to flow between counsellor and client, time can fly by just as quickly.
When I tell clients "We have about 10 mins to wrap up," I often hear back "Already? That went fast!"  If this happens to you, consider gifting yourself a longer counselling session (or two).
Momentum and breakthroughs can often take time and it's important to take advantage of the flow that can happen in a single session. Yes, it's a bigger investment – but the value of the personal growth and insight you gain from that extra time can often be priceless.
6. Building Emotional Muscles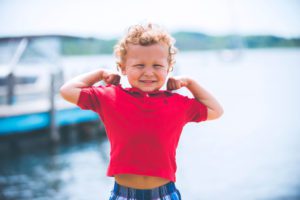 Going to therapy is like hitting the emotional gym – at the start, the more consistently you go, the more likely you are to reach your therapeutic goals. On average, it takes 4 to 6 sessions to start to feel a shift.
If possible, commit to an agreed upon number of sessions from the start. Make appointments for dates and times you know you can stick to.
When those initial sessions are complete, you can decide whether you want to continue with more sessions (to dig deeper) or fewer sessions (to allow the learning to settle in). Eventually you'll find yourself only needing sessions to maintain the growth you have achieved.
7. Keep Exploring
Therapy doesn't have to end after you leave your counselor's office.  In fact, when you take what you learn about yourself in session and explore it further, you are likely to deepen and accelerate your healing.
How can you do that?
Journal about your aha moments.
Talk to a trusted friend.
Do the homework your counsellor assigns you. Try saying "Yes" to the different things your therapist suggests – they might take you out of your comfort zone, but they will often deepen your personal growth.
Keeping the learning alive between sessions is one of the greatest gifts you can give yourself and your counsellor.
These are just a handful of things you can do to make your counseling journey as rich as possible. Remember, you counsellor will have suggestions, tailored to you and your goals, to help you get the most out of your therapeutic journey.